Track New Loan &
Deposit Activity Every Day
BankBI helps answer questions such as "How many loans have we disbursed this month?" and "Are we meeting our operating targets for new products?".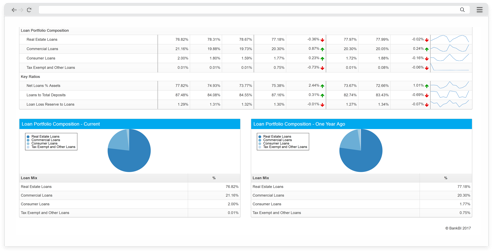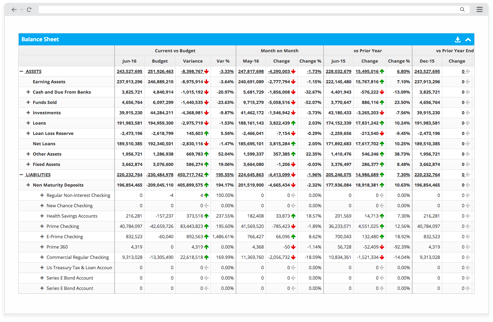 Review Regional, Branch & Loan Officer Performance
Analyse performance by region, by branch and by loan officer by monitoring the number of loans and deposits, outstanding balances, average balances and disbursements for the month, quarter and year. Engage and empower the branch network by giving them access to their own performance data updated daily.
Manage the Quality
of the Loan Portfolio
Portfolio at risk, write off and recovery reports enable you to identify trends over time and answer questions such as "how many loans are past due?" with analysis of balances by past due days bandings. Once loans go past a certain number of days you can analyse how many are being written off.