We explore how banking business intelligence can deliver efficiency gains by looking at the process for producing monthly management reports within a financial institution.
First, we look at a manual/semi-automated approach that could take up to 15 days and is generally completed in spreadsheets.
The arrows in the process diagram below represent a hand-off to a different person and the boxes represent the task.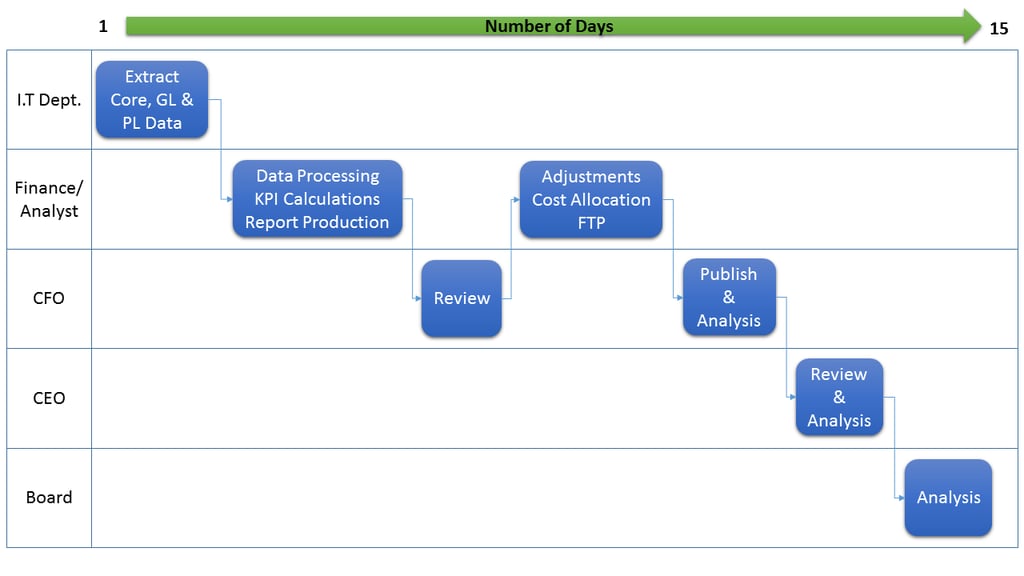 You can see from the diagram above that it may be several days into the month before data arrives with the CFO, CEO and the Board for analysis. This is due to manual hand-offs, repetition of processes and spreadsheet errors.
What is the Problem?
With every day that passes by the information is becoming more redundant. Yes, it provides a snapshot at month-end, but if that information is not ready for analysis until day 10-15 of the next month then you have missed 10-15 days of possible analysis, decisions and corrective action.
What is the Solution?
Apps! And an automated data extract, transform and load (ETL) process to get data into those apps.
The process diagram below shows how a purpose-built financial performance application can replace the reliance on IT at month-end and automate the manual processes that are taking several days to complete. Thus leaving more time for analysis, much closer to month end, when the data is still relevant.
There is no technical reason why the management reports couldn't be published on day one of the new month.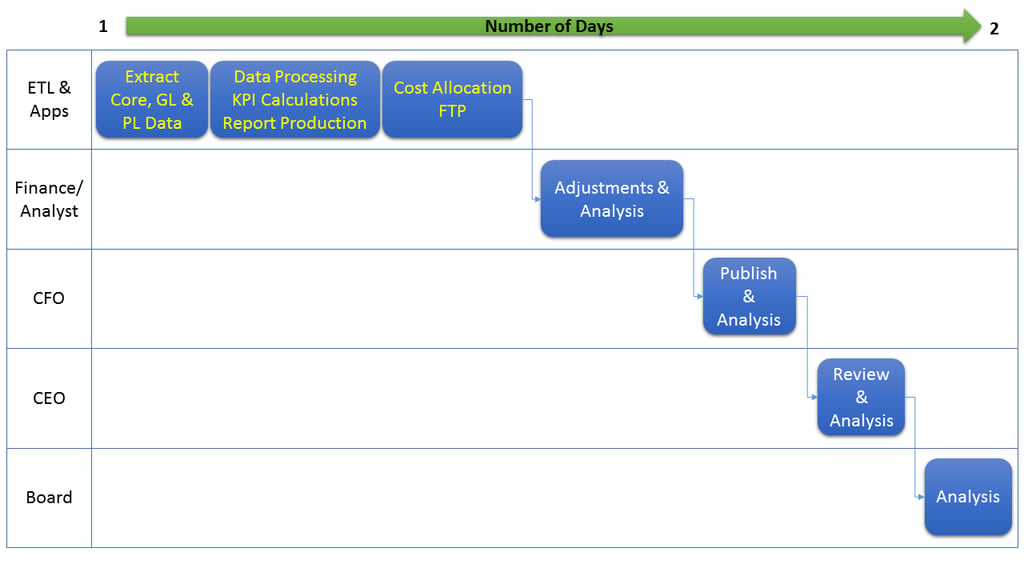 With improved processes in place and a robust daily financial performance application, the efficiency savings and improvements in processes can deliver real opportunity cost gains and improve job satisfaction for key staff.